As luxury vehicles, Land Rover and Range Rover cars require a specific set of skills and know-how to service. You wouldn't want just anyone tooling around under the hood. Luckily, the Service Center here at Land Rover Baton Rouge is staffed by technicians beyond the ordinary.
If you need Land Rover service and maintenance near Baton Rouge, Gonzales or Lafayette, you'll benefit by scheduling a service appointment at our Land Rover Service Center. We're excited to show you exactly what makes us a cut above the rest!
Land Rover Service Alexandria, LA 
Range Rover Service Walker, LA
A Team of Dedicated Technicians  
A service is only as good as the people providing it, and that philosophy imbues every aspect of customer service at our dealership. Nowhere is it truer than at our Service Center, where you'll find a team of fully-trained technicians standing by, ready to help.
Not only does our team have the experience to work on your Land Rover and Range Rover vehicle, but they have top-notch certification, too. Have a car from a brand other than Land Rover? Not a problem. Our team can work on a wide range of cars that come through our doors every day, and they'll have yours ready for the road in short order.
Land Rover Maintenance: A Rundown
Just what kinds of maintenance can we handle at our Service Center? We run the gamut from preventative maintenance to extensive vehicle repair. Whether you need a simple oil change or complex work done on your transmission, we're here to help. Here are some of the services we offer:
Brake Inspections.
Fluid Level Checks.
Spark Plug Service. 
Wheel Alignments and more.
And the best part? We use only genuine OEM parts for our repairs. The best way to ensure your car runs the way it's supposed to, reliably and at its best, is by using parts specifically recommended and designed by the manufacturer. No matter the make or model of your car, we'll find the parts created just for it.
Why Maintenance Is Important
A car is one of the biggest investments you'll make, especially if it's a Land Rover luxury vehicle. You want to care for that investment by helping it last for as long as possible, as well as perform at its best during that period. Routine preventative maintenance is the best way to do that.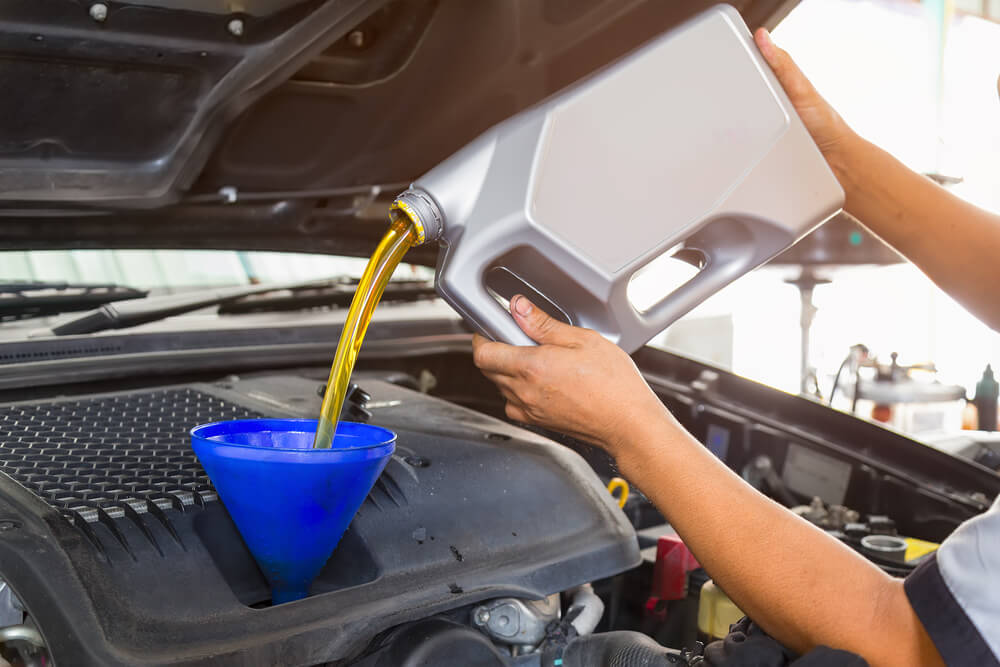 For one thing, it can save you the trouble of more expensive fixes down the road. Regular oil changes are much more cost effective than repairing a damaged engine that resulted from a failure to change your oil, which is a safety hazard as well.
What's more, maintenance can help you boost the resale value of your Range Rover. A car that has been well cared for is usually more reliable and can get you more value if you decide to trade it in at some point. We make maintenance easy with our Land Rover Pre-Paid Maintenance plan!
Schedule Auto Repair Today!
If you think your car needs maintenance, don't wait around. Small problems can easily balloon into more serious ones when left unaddressed. Check out our fantastic service specials then make an appointment with the Land Rover Service Center at Land Rover Baton Rouge and get your vehicle ready for the roads of Baton Rouge, Gonzales and Lafayette in no time!