When you're searching for your next vehicle, you have three main options: new, used, and certified pre-owned. The latter option has a wide variety of benefits that make it a great choice for shoppers in the areas of Baton Rouge, Gonzales, and Lafayette.
Below, we at Land Rover Baton Rouge will go over a handful of the most exciting reasons why you should consider making your next vehicle a certified pre-owned vehicle. Let's get started by taking a look at the high quality these vehicles have to offer!
High-Quality Vehicles
The first reason to buy a certified pre-owned vehicle is their high-quality value. Though they are technically used vehicles, they have a low amount of miles and are very gently used. These vehicles go through an exhaustive inspection that checks each and every part for quality assurance. They also go through a reconditioning process to ensure that they're "like new".
Ideal History Report
On top of the multi-point inspection, each potential certified pre-owned vehicle is also put through a thorough history inspection. One of the first things they look for in these history reports is major collisions. Most CPO programs do not except vehicles that have been involved in collisions that required body and/or frame repairs.
Extended Warranty Options
Though they're like a used car, they're covered like a new car. Certified pre-owned vehicles are typically new enough to still offer at least part of the original manufacturer warranty. If that warranty has, for some reason, been used up, most certified pre-owned vehicles come with optional extended warranties to ensure that you're covered.
Many Financing Options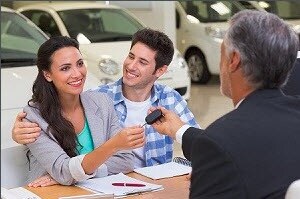 When you go with a certified pre-owned vehicle, you have plenty of financing options to choose from in order to accommodate your budget. You can choose to buy your next certified pre-owned vehicle, or you can explore your leasing options. Typically, leasing a regular pre-owned vehicle can be kind of difficult. However, most CPO vehicles give you that option.
Low- or No-Cost Maintenance
With some certified pre-owned programs, you'll get service perks such as discounts on future maintenance. Not all service discounts are the same but many certified pre-owned programs will offer the first scheduled maintenance services for free or a discounted price. Alternatively, some programs offer free or discounted maintenance for a specific period of time or number of miles.
Roadside Assistance
Another common perk of going with a certified pre-owned vehicle is roadside assistance. Many CPO programs will offer roadside assistance to their customers for instances of low fuel, flat tires, engine problems, and much more. Additionally, many of these programs offer roadside assistance 24 hours a day, seven days a week.
Find Your Next CPO Vehicle!
Now that you have a better idea of why you should buy certified pre-owned, we hope you're ready to get the ball rolling. We at Land Rover Baton Rouge are happy to help you get started on this exciting journey as we have many certified pre-owned vehicles to choose from. Shoppers in Baton Rouge, Gonzales, and Lafayette should give us a call today for more information or to schedule a test drive!