If you're searching for a used car dealer near Baton Rouge, Gonzales or Lafayette, you're in luck! At Land Rover Baton Rouge, you'll find a wide selection of used vehicles to choose from, with qualities that appeal to every sort of driver.
The library of articles housed on this page will help you learn more about what to expect when you shop our used car inventory. We hope you find them helpful, and we invite you to contact us if you have any questions.
Used Range Rover for Sale Baton Rouge, LA
Used Range Rover for Sale Gonzales, LA
Used Car Dealer near Alexandria, LA
Used Car Dealer near Baton Rouge, LA 
Used Car Dealer near Central City, LA
Used Car Dealer Denham Springs, LA
Used Car Dealer near Lake Charles, LA
Used Car Dealer near Gonzales, LA
Used Car Dealer near Hammond, LA
Used Car Dealer near Lafayette, LA
Used Car Dealer near Prairieville, LA
Used Car Dealer Shenandoah, LA
Used Car Dealer Sorrento, LA
Used Car Dealer near Zachary, LA

A Variety of Quality

 

Use

 

 

d

 

Cars 

 
Our used car inventory is swamped with many high-quality, reliable used cars. We have Land Rover SUVs in stock, but our selection goes far beyond that. When you shop used cars with us, you benefit by having an inventory that includes cars, trucks and SUVs from a variety of reputable brands, like Chevy, Jaguar and Mazda.
We also have an exclusive collection of certified pre-owned Land Rover SUVs, each of which has been fully inspected and restored for optimal appearance and performance. You can discover more about what you get from our certified SUVs by reading the service area articles on this page!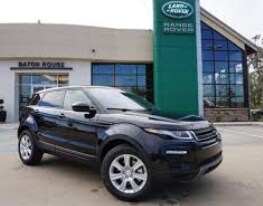 Maintenance & More
You should keep any car you drive well-maintained, but that goes double for a used car that has already been on the road for a period of time. It's important that your car drives the way it was made to and keeps you safe when you're out and about. When you learn more about our Service and Parts Centers, you'll be better equipped to care for your new-to-you car.
There's a lot you can do and many places you can go when you get behind the wheel of a car. Interested in finding out what your community has to offer? Our service area articles will delve into some of the most interesting activities nearby, so you can drive out and experience them yourself!
Browse Our Used Car Dealer Articles
We at Land Rover Baton Rouge do a lot for customers in Baton Rouge, Lafayette, Gonzales and beyond. If you're looking for a used car dealer near me, just click the link on this page to the service area article that has your town or city in the title. Happy browsing - and we hope to see you soon! Schedule your test drive today.