Used Car Dealer Gonzales LA

Sure, there are plenty of used car dealers near Gonzales, LA, but not many have the wide-ranging inventory of used and certified pre-owned Land Rovers that we do at Land Rover Baton Rouge. We also have top-notch customer service that extends through our sales, finance, and service departments to make your car-buying experience a convenient one.
Allow our experienced team of professionals to help you purchase and maintain your next car!
Gonzales
The city of Gonzales may be small, but it sure packs a flavorful punch as it's known as the Jambalaya Capital of the World.
The city is famous for its annual Jambalaya Festival that was first held in 1968 during Memorial Day Weekend. The Festival features a jambalaya cooking competition in addition to a car and craft show, hot air balloonists, and more.
To experience all the flavors of Gonzales, stop by our used car dealer to get the full scoop on the city.
Diverse Selection of Used Cars near Gonzales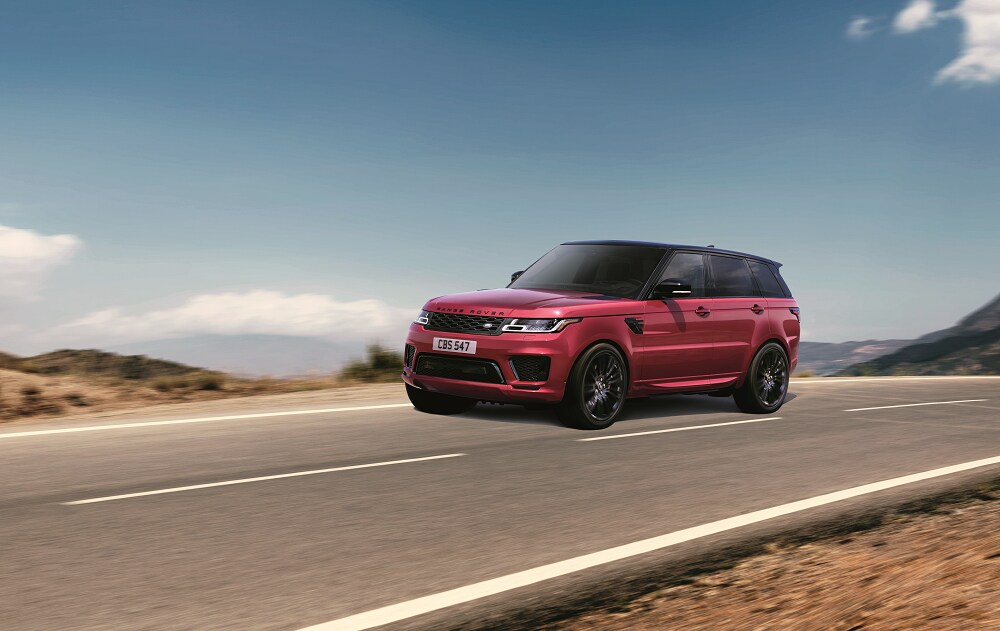 With our diverse inventory of used and certified pre-owned (CPO) vehicles, you'll have a plethora of options to choose from. Whether you're seeking a sportier car, such as the Range Rover Sport, to unleash on the open road, a Land Rover Discovery for the family, or a more compact Range Rover Evoque-we have a car for you!
Our online inventories also feature plenty of other brands, including Audi, BMW, and Mazda. Want to see how these pre-owned models stack up to one another? With our online inventory, you can compare and contrast models side by side. We lay out all the important features and specifications, from the interior dimensions and driver-assistance technology to the fuel economy and the horsepower outputs.
Make sure to reach out to our friendly sales team if you want to take a closer look at the vehicle of your choice. Before you come by our dealership, we'll gladly speak with you over the phone, answering any questions you may have had during your car search.
After many years in the industry, our team has a well-rounded understanding of what each used model and brand brings to the table. So, once we learn about you, your lifestyle, and your preferred budget, we can point you in the direction of a few used cars that fit your criteria. Lastly, we'll get you behind the wheel for a test drive of your favorite-or a few of your favorite-models.
Experienced Sales and Finance Teams
Our used car dealer near Gonzales offers experienced teams of sales and finance professionals whose mission is to help you own your favorite used car.
Our expert sales team is knowledgeable about every vehicle in our inventory and they're always available if you have any questions. They can help you select the model vehicle and trim level that appeals most to your automotive needs and taste.
Our tenured finance team comes in after you've selected the car of your choice to help you get the keys. They have years of experience working with varied credit ranges and maintain great relationships with local banks and lenders to help secure the best loan package possible for you.
Financing is largely about tailoring a payment structure to fit the driver. So, when speaking with you, our financers will make note of your budget and overall preferences before putting together the plan that best fits your needs.

There's also a wide range of financing options available for you to consider. Leasing is popular for some drivers since it provides folks the chance to move from model to model every few years. If you're set on buying a vehicle outright, we have deals and incentives in place to help make that goal reality.
Some of the financing legwork can be started online, too. Take our pre-approval form, for instance. You can fill out this form at any moment. When you do, it will be provided to our financing team. The form is a type of introduction, giving our financers a feel for your budget and background, allowing them to start crafting the right financial framework for you.
To get the most value from your pre-owned model, you can consider trading in your current vehicle. The trade-in calculator we make accessible online will give you an estimate of your current model's worth.
Finally, the online payment estimator will provide a rough outline for the monthly cost of your preferred used car.
Dependable Service Department
To help ensure your car's overall health and reliability, service will become necessary at some point. Between our ASE and Land Rover factory-certified technicians, organized parts department, and state-of-the-art service center, we have everything needed to provide high-quality service on your used car.
Each procedure, whether an oil change, a general inspection, or a part replacement, is spearheaded by our certified technicians. No matter the make, model, or model year of your used car, they'll be able to perform efficient and effective services.
While you may be aware of the importance of routine service, it's sometimes tricky knowing when your model needs to return to the shop. If you speak with our service center staff, they'll create an outline you can follow, one that highlights mileage intervals when your model should return to the shop. If at any point your used car isn't performing up to the level you've grown accustomed to, that's an indication your model needs a tune-up.
If you're looking at our service shop online, you'll find discounts and coupons that boost value. So, schedule your next service appointment right now!
Visit Our Used Car Dealer near Gonzales
In a used car dealer near Gonzales, you'll want a blend of excellent customer service and a diverse selection of reliable vehicles-and that's exactly what we offer at Land Rover Baton Rouge.
After browsing our online inventories of used and certified pre-owned vehicles, if you have your eye on a particular vehicle, reach out to our friendly team to take a closer look.