When the roads of Baton Rouge, Gonzales, and Lafayette call your name, make sure you're responding with the unmistakable growl of a powerful vehicle. With either the 2020 Range Rover or the Ford Explorer leading the way along the asphalt, you're sure to enjoy every minute of your journey.
However, if you're ready to take performance, luxury, and technology up a notch, only one of these SUVs will do the trick. To find out which of these mighty cars crosses the finish line first, let's dive into this 2020 Range Rover vs. Ford Explorer comparison created by the team at Land Rover Baton Rouge. After you've scoped out the specs, you'll be ready to confront even the roughest terrains and longest commutes!
Unstoppable Strength & Smooth Performance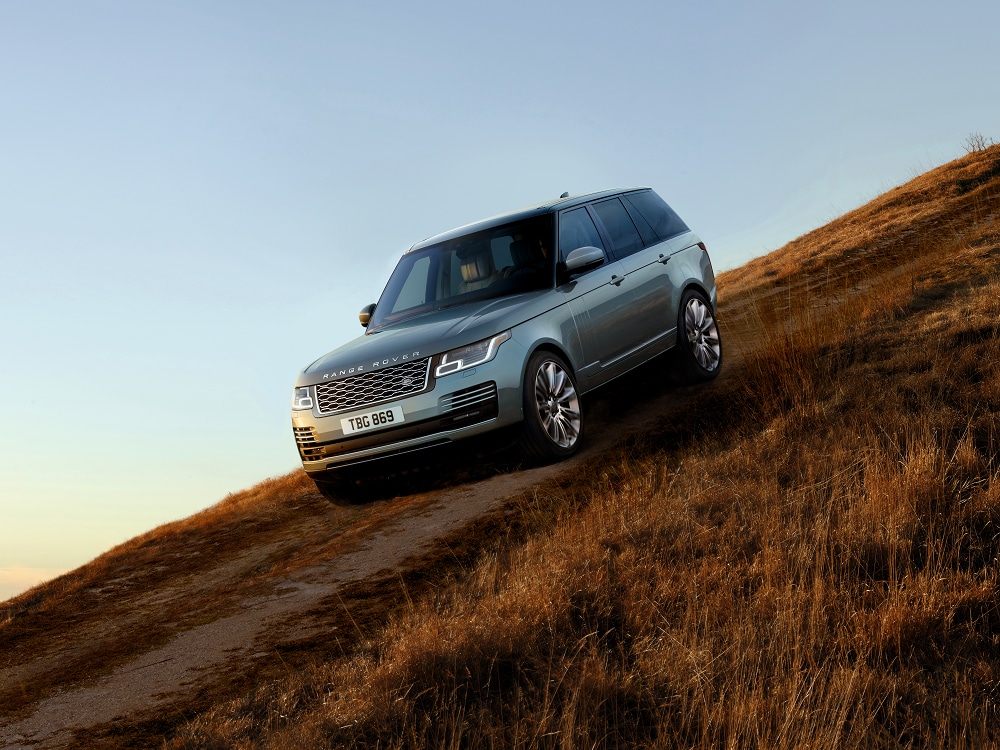 Have a need for speed? If so, the 2020 Land Rover Range Rover delivers on your cravings for a spinetingling ride with its standard 3.0L engine, gripping any type of terrain with a hefty punch of power.
Alternatively, the 2020 Ford Explorer doesn't quite match the impressive output of its Land Rover competitor with its standard 2.3L 4-cylinder engine.
The Range Rover offers up 355 horsepower and 365 lb-ft of torque with its base engine.
The Ford Explorer creates 300 horsepower and 310 lb-ft of torque when equipped with the base motor.
The Range Rover features a standard 8-speed Automatic Transmission, while the Ford Explorer provides a standard 10-speed automatic transmission.
Unfortunately, without the extra strength and smoother gear-shifting system provided by the Land Rover Range Rover, you may find the ride inside the Ford Explorer to be a little less capable than you'd prefer.
Range Rover vs Ford Explorer: Connectivity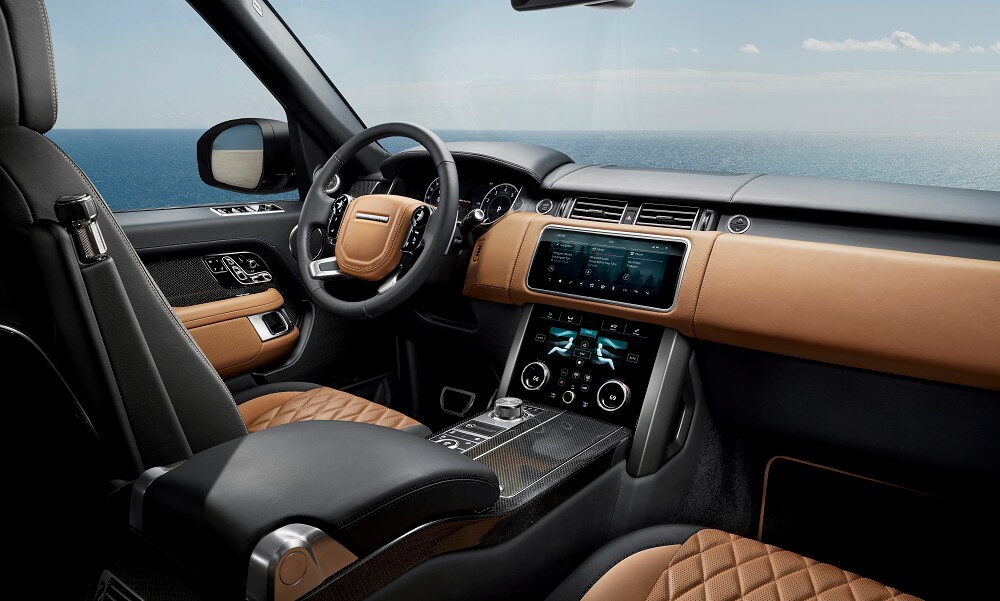 There's nothing quite as convenient as sitting inside an SUV that's ready to connect you to your favorite music, podcasts, and other entertainment options from a responsive display.
Luckily, both the Range Rover and the Ford Explorer keep your favorite technologies at your fingertips. However, when it comes to the advanced features and touchscreen accessibility of these systems, one of these cars surpasses the other:
The Range Rover sports standard dual 10-inch InControl® Touchscreens that connect you to your seating adjustments and media console.
The Ford Explorer presents a single 10.1-inch display that's only available by moving up trim levels and selecting specific packages.
The sound systems vary greatly with the Land Rover offering an optional 29-speaker arrangement, while Ford peaks at just 14 speakers.
Luxurious Comfort & Versatility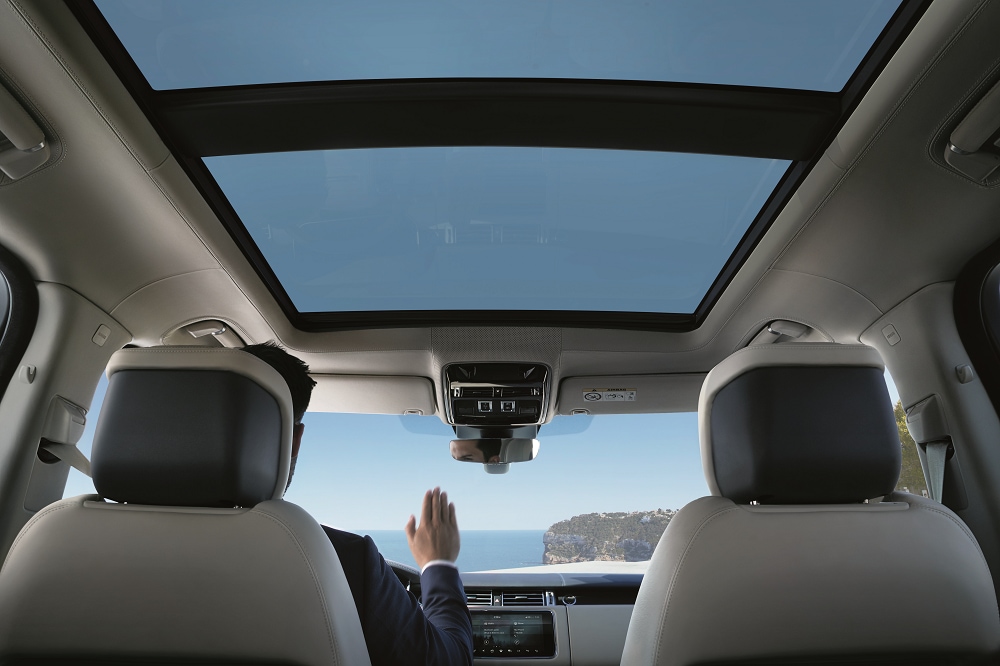 Of course, you can't forget to arm the cabin of your SUV with tons of comfort-boosting amenities that will keep everyone inside your ride feeling refreshed.
The 2020 Range Rover helps you reach your ultimate comfort level with the available heated and cooled front seats. Plus, the Extreme Passenger Seat Away system repositions the rear seats with the touch of a button to maximize leg space and forward visibility. Thanks to these luxurious devices, you'll find some inner tranquility whether you're seated in the front or the back seats.
While the Ford Explorer does equip you with a few relaxing gadgets, such as heating capability, none of the seats come with available ventilation.
Learn even more about the winning model by checking out the 2020 Range Rover Review!
2020 Range Rover vs Ford Explorer Vehicle Comparison: The Verdict!
At Land Rover Baton Rouge, we're committed to supplying you with the car that will take each of your adventures near Baton Rouge, Gonzales, and Lafayette to the next level. Now that you've reviewed our Range Rover vs. Ford Explorer comparison, it's time for you to decide which of these outstanding SUVs is best for your family.
If you've been searching for a ride that offers unparalleled luxury, convenient technology, and dominant performance, look no further than the Range Rover for your next road companion. Learn more about the classy appointments found in this ride, stop by our showroom or schedule your test drive today!