When it comes to elegance, Range Rover and BMW certainly aren't strangers. Two midsize SUVs just rolled into your local dealerships and on the roads of Baton Rouge, Gonzales, and Lafayette, LA. That's why we at Land Rover Baton Rouge wanted to help drivers make an educated decision on their next vehicle! So, we put together this Range Rover Velar vs. BMW X3 comparison to showcase the differences between these luxury SUVs.
If you're currently looking for a new vehicle, we welcome you to keep reading to discover whether the 2020 Velar or X3 will suit your driving lifestyle.
Engine Power & Efficiency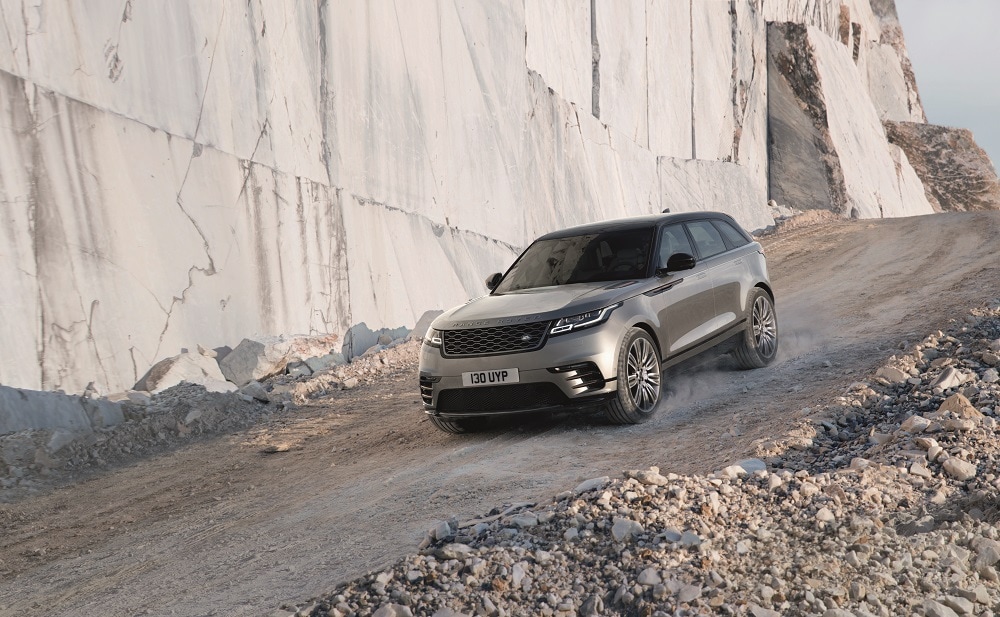 The Range Rover Velar and BMW X3 offer a number of strong engine options. Both their standard options are smaller displacement turbocharged 2.0-liter inline 4-cylinder engines. The mid-tier engines in the Velar and top engine X3 are well into 300 horsepower (HP). The most HP you can get from the X3 is 382 with the 3.0-liter turbocharged V6.
However, the available Velar SVO trim has a supercharged 3.0-liter V8 that's mated to an 8-speed automatic transmission. Press the accelerator pedal to feel up to 550 horsepower and 502 lb-ft of torque powering the wheels. This allows the Velar SVO to have a top speed of 170 MPH and a 0-60 time of 4.3 seconds.
Interior Amenities Competition
You won't need to worry about discomfort in either of these luxury vehicles. The BMW X3 has Live Cockpit Plus with touchpad controller and an 8.8-inch touchscreen multimedia display.
However, the Range Rover Velar comes standard with Touch Pro™ Duo, which is a dual-touchscreen multimedia system that lets you access multiple apps at once. For example, you could play a podcast on the lower screen and navigation on the upper one.
You can also opt for 8-inch independent media screens in the back of the front-row headrests. They are high-definition and support USB 3.0 and HDMI ports, and you also get two sets of WhiteFire®-connected headphones.
Unfortunately, the BMW X3 doesn't offer headrest monitors.
Velar vs X3: Safety Features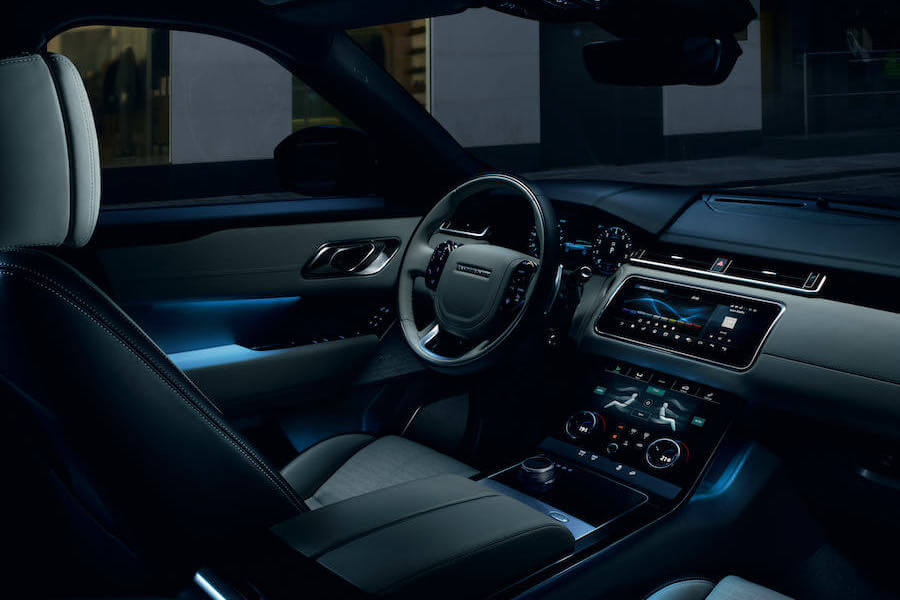 There are various safety features that are similar between the Range Rover Velar and BMW X3. These include 4-wheel anti-lock brakes, Dynamic Stability Control (DSC), Electronic Traction Control (ETC), Roll Stability Control (RSC), and Park Distance Control.
One feature that differentiates is the Emergency Brake Assist in the Velar-which can add more brake pressure to keep you in control when you press the brakes without enough power. The 2020 Range Rover Velar also is the only vehicle in this comparison that has an active rear locking differential to maximize traction on any road.
Which Luxury SUV Will You Choose?
As you can see from our guide to the Range Rover Velar vs. BMW X3, both the 2020 Velar and X3 are ready for wherever your next adventure might take you. They're power-hungry, have plush interiors, and are stocked with more than enough advanced safety features.
However, the automotive experts at Land Rover Baton Rouge believe that you will come to appreciate the robust offerings of this year's Range Rover Velar.
When you're ready for the next step, get in touch with our showroom to schedule a test drive of the 2020 Velar around Baton Rouge, Gonzales, and Lafayette, LA. Call us or stop by today!