While the 2020 Range Rover Evoque and the 2020 Lexus RX 350 both have a lot to offer drivers in Baton Rouge, Gonzales, and Lafayette, Louisiana, the fact remains: You can only choose one of these luxury SUVs as your next automobile. To help you differentiate between the two, the team at Land Rover Baton Rouge has drawn up the following side-by-side comparison.
We'll be delving into what each one has in store for you when it comes to the all-important categories of performance, convenience, and engine capabilities. Take a moment to determine whether it will be the Evoque or the RX 350 that will fit in with your particular lifestyle, sensibilities, and priorities.
Related Posts: 2020 Range Rover Evoque Review | 2019 Range Rover Evoque Review | 2018 Range Rover Evoque Review | 2018 Range Rover Evoque Convertible Review
Range Rover Evoque vs Lexus RX 350: Performance Attributes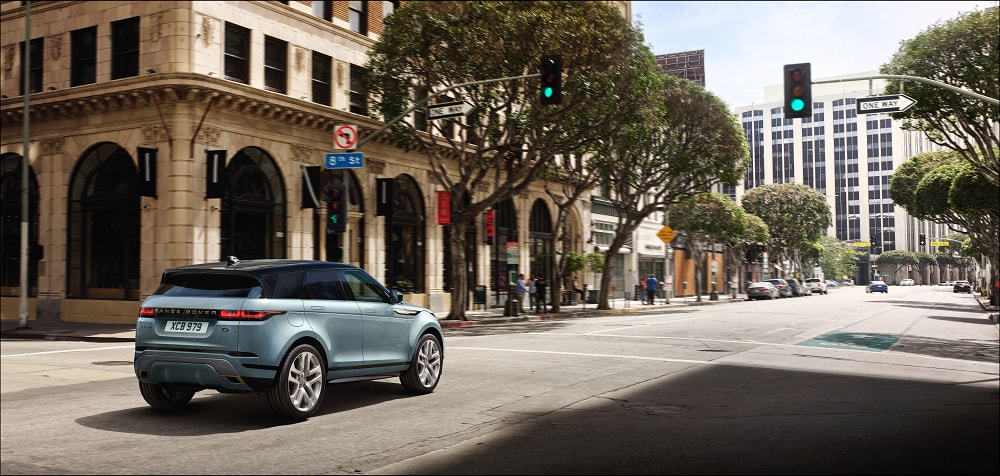 Despite whatever challenges end up coming your way while you're on the road, you want to be confident the vehicle you choose will have your back. Enter the Range Rover Evoque.
With its standard All Wheel Drive and available Terrain Response® 2, the Evoque effectively instills you with that kind of confidence. While All Wheel Drive supplies you with the oomph you need to overcome various obstacles, the Terrain Response® 2 automatically kicks in to provide you with the appropriate terrain setting to keep the ride nice and smooth. The RX 350 is available with All Wheel Drive, but it does not offer you a feature like the Terrain Response® 2.
The Convenience Comparison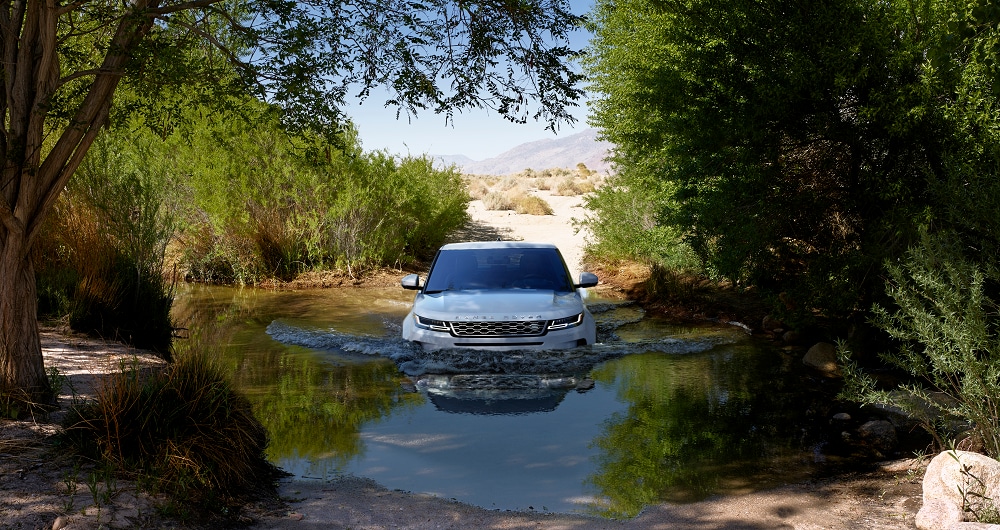 In the event you plan on doing a little off-roading with your next SUV, you'll be pleased to learn the 2020 Range Rover Evoque is available with ClearSight Ground View. This uses a camera situated on the vehicle's front underside to provide you with an otherwise inaccessible view. With this feature at your disposal, you'll be able to avoid any rocks or branches that might be sitting in your path.
Wade Sensing is another available Evoque feature that can be quite useful during your off-roading adventures. When crossing a stream, this feature can let you know if the water is getting too close to the car's wading depth limit to ensure your safety as well as that of your passengers. You won't be able to find the ClearSight Ground View or Wade Sensing in the 2020 Lexus RX 350.
Engine Specs for the Range Rover Evoque vs Lexus RX 350
The Range Rover Evoque lets you choose between two engines, while the RX 350 only has one. Between the standard engine with its 246 horsepower and the available engine that boasts 296 horsepower, the Evoque gives you a better chance of choosing the one that matches your needs. The only engine offered by the Lexus RX 350 produces a slightly less potent 295 horsepower.

Come Get a Feel for the Range Rover Evoque
As you can see, the Evoque simply outperforms the RX 350 thanks to its stable performance features, handy conveniences, and reliability under the hood. If you have any questions about the above information, you're welcome to reach out to a member of our team by email or phone whenever it's convenient for you.
If you're thinking the 2020 Range Rover Evoque is just what you need to refresh those everyday Gonzales, Lafayette, and Baton Rouge, LA, area commutes, pay us a visit here at Land Rover Baton Rouge today to take it for a test drive.