Oil Change near Gonzales LA

Every model requires an oil change at one point or another. Motor oil serves as a lubricant for important parts under the hood of your car. It also helps remove dirt and debris while regulating engine temperature. If your vehicle is in need of an oil change near Gonzales, LA, you can always turn to our technicians at the Land Rover Baton Rouge service center. We have the expertise and technology to get you in and out quickly.
First, though, we thought we'd answer some of the more common questions local drivers ask about oil changes.
How Often Should I Change My Oil?
---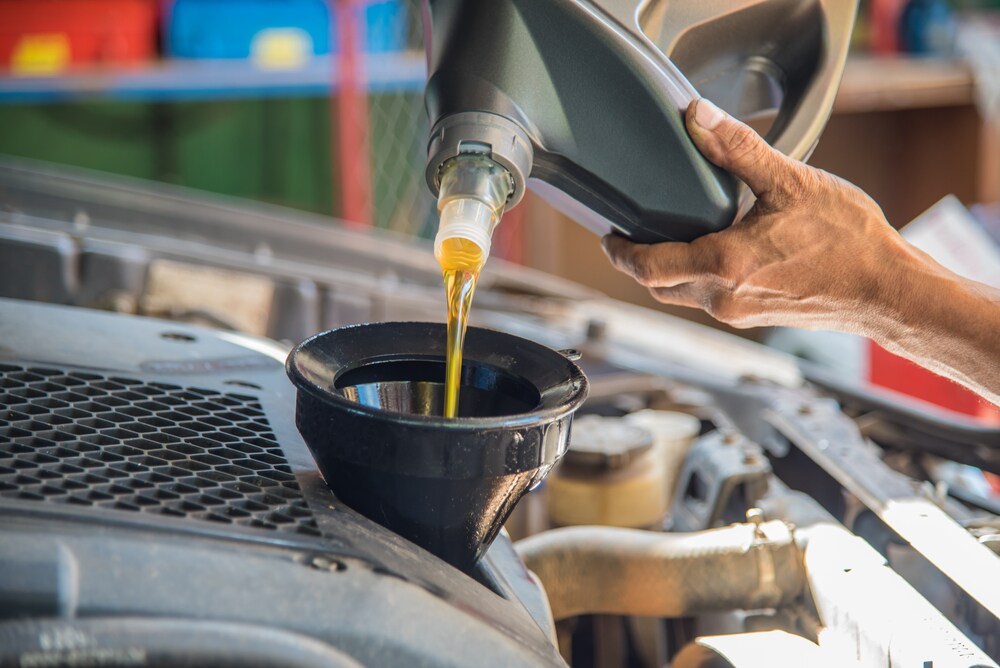 The first thing most car owners want to know about oil changes is how often they should occur. The simple answer is to have your motor oil changed every 5,000 miles. However, this mileage interval is dependent upon a few factors.
The more roads you travel, the more often you should be changing the oil. So, if you drive aggressively or have a high-horsepower motor, keeping a close eye on the motor oil is smart. You may want to consider swapping the oil out every 3,500 miles.
The same goes for large SUVs or trucks which do a lot of heavy towing. Basically, the more you stress your engine, the more important it is to have fresh motor oil circulating under the hood.
How Long Does an Oil Change Take?
If you book your visit to our service shop online, our team will prepare for your arrival. An oil change is one of the most common procedures our technicians perform. We'll be able to get you in and out of the shop in a half hour or less. If you need other maintenance or repairs, though, our team will be happy to help!
Signs My Car Needs an Oil Change
---
If you aren't sure when you last changed the oil, it's probably a good idea to get some fresh oil in there. Your car will begin to show signs that an oil change is needed anyway.
First, the performance will begin to act wonky. Maybe the acceleration isn't as crisp as normal, or you aren't seeing the same fuel economy you normally get. Motor oil is the lifeblood of a car, so worn oil will negatively influence performance.
If you want, you can check the oil yourself. By removing the dipstick under your car's hood, wiping it off, reinserting it into the oil pan, and removing it again, you can see how much motor oil remains. You'll see recommended levels on the dipstick itself. If the oil is below what's recommended, an oil change is needed.
The oil should be brown and smooth. If it's sludge-like and black, it's about time to make a change.
Schedule an Oil Change near Gonzales, LA
With proper care, you can enjoy your model for many, many years to come. Oil changes are right at the heart of automotive maintenance.
To book your visit at Land Rover Baton Rouge, use our online scheduling tool! Contact us!