Leasing is an option that continues to gain traction for luxury road-goers around Baton Rouge, Gonzales, and Lafayette. If you're hoping to secure your own high-end SUV, consider a Land Rover Discovery Sport lease at Land Rover Baton Rouge. We've created various leasing opportunities that will help you get behind the wheel of this desirable model while still maintaining your future flexibility.
To help you better understand the leasing process and its many advantages, plus the benefit of the Land Rover Discovery Sport, we thought we would provide some insight into both topics!
About the Leasing Process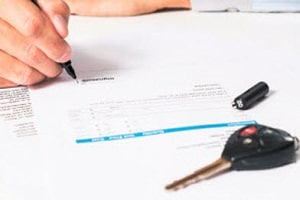 Leasing is a straightforward affair, one that entails renting the vehicle from the dealership for a certain amount of time before ultimately returning it at the end of the lease. As opposed to buying the vehicle outright, this option presents you with a number of benefits.
For starters, you'll have the flexibility in the future to adjust your ride to keep up with evolving lifestyle needs. Perhaps you're eager to drive something sporty right now but find in three years that your priorities switch to space and practicality.
Another boon centers around always-improving model advancements. If you're the type that finds the latest Range Rover models enthralling, leasing is a savvy choice. Every few years, you can reup with new vehicles that flaunt the latest styling, infotainment, performance, driver-assistance technology, and much more.
Lastly, if you fall in love with the Land Rover Discovery Sport to the point that you want it long term, you can certainly opt to buy the model outright at the end of the lease. You can also trade the model in early and begin leasing a different Land Rover or a newer version of the Land Rover Discovery Sport.
Getting to Know the Land Rover Discovery Sport
As with each SUV crafted by the Land Rover brand, the Land Rover Discovery Sport is a sophisticated choice that pairs elegance, technology, performance, and space.
Inside the cabin, you can arrange the seats to either support your hiking gear, keep each child comfortable on a trip, or some combination of both. The materials that line the seats are of top-notch quality, while the overall design is striking and modern.
As for performance, you'll find that the SUV is eager to move, responds quickly to your driving inputs, and utilizes driver-assistance technology to keep you safe in various situations.
Selecting Your Land Rover Discovery Sport Lease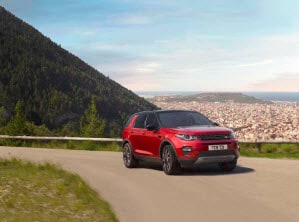 The many different Land Rover Discovery Sport lease options that we have in place make it easy to snag a deal fitted to your lifestyle.
Each lease offer boosts the overall value of service throughout the duration of the agreement. If you have questions about specifics, you can sit down and speak with an expert while also utilizing tools like the online financial application.
Grab Your Lease Deal Today!
To quickly hop behind the wheel of the Land Rover Discovery Sport, consider a lease from Land Rover Baton Rouge. Our team will be happy to answer questions before setting you loose around the streets of Baton Rouge, Gonzales, and Lafayette! Contact us today.
Make an Inquiry
Hours
Monday

9:00am - 6:00pm

Tuesday

9:00am - 6:00pm

Wednesday

9:00am - 6:00pm

Thursday

9:00am - 6:00pm

Friday

9:00am - 6:00pm

Saturday

9:00am - 6:00pm

Sunday

Closed