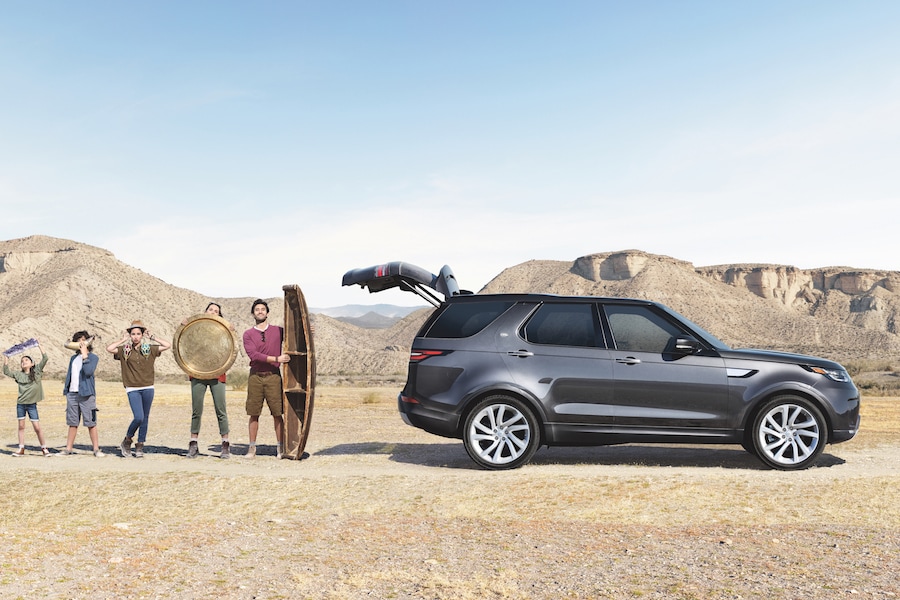 If you have a sporty Range Rover you've been driving around Baton Rouge, Gonzales, or Lafayette, it's important to know when your vehicle needs maintenance, inspections, or repairs. To help you stay informed, Land Rover Baton Rouge has crafted a Land Rover service FAQs page that will touch on various automotive needs like oil changes, air filters, brake pads, car batteries, and tire rotations.

Once you've finished this FAQ, you can always schedule auto service online if you find yourself in need of a quick part replacement or routine service.
How Often Should I Change My Oil?
When driving a Land Rover, it's best to change your oil every 5,000 miles or approximately every six months.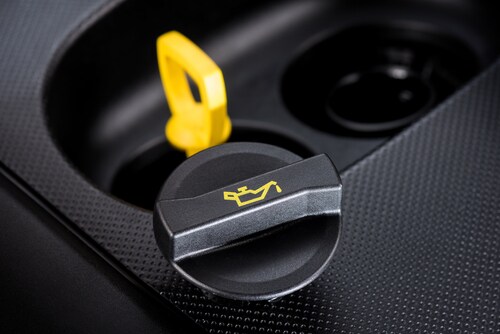 Now, this timing will fluctuate for a couple of reasons, so you need to be aware of your own situation. If you do a lot of strenuous hauling or towing with your SUV, this could require you to change your oil more often, for example.

Similarly, any extreme weather whether it be heat or cold can also impact the longevity of your motor oil, as can poor driving habits like quickly accelerating and abruptly decelerating.
Get a great deal on your next oil change by checking out the service specials offers at Land Rover Baton Rouge!
How Often Should I Check My Fuel Levels?
You should briefly acknowledge your fuel levels each time you get into your Land Rover. You want to check to be sure you're going to have enough fuel for your upcoming drive.
If you're not sure if you'll make it, it's best to fuel up before hitting the road.
How Often Should I Change My Air Filter?
Your Land Rover air filter should be replaced between 15,000 and 30,000 miles. This gap is wide because there are variables to consider.
First, the type of road you drive on matters. If you often find yourself driving over dirt, your air filter will likely need to be replaced sooner. Also, the frequency with which you drive will matter. The quicker you are to 15,000 miles, the more likely you'll need to swap out air filters.
When Should I replace My Brake Pads?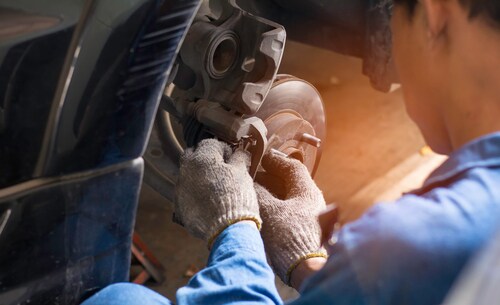 Brake pads need to be replaced after 50,000 miles or so, depending on a couple of factors like the weather conditions your Land Rover is exposed to, and the severity of your own driving habits. Abrupt stops at high speed will wear your brakes out quicker.

When Should I Replace My Car Battery?
Three years is enough time for you to consider changing your car battery. If you let it go longer than that, it may prove unreliable and incapable of starting your vehicle properly.
When Should I Get a Tire Rotation?
It's recommended that you have your tires rotated every six months or roughly every 6,000 miles. Often times, people will have their tires rotated when they get their oil changed. This ensures your tires won't wear unevenly.
How Much Air Pressure Do I Need?
While each Land Rover model is different, 34 pounds per square inch is a good gauge for your tires air pressure. If you want to check your specific models recommended number, check on the first-row, driver-side door for a suggestion table.
Learn More About Land Rover Service FAQs
Land Rover models are especially durable, yet they need to be properly maintained like any other vehicle. So, if you think it's time for an oil change or any other type of service check out the service center at Land Rover Baton Rouge near Baton Rouge, Gonzales, and Lafayette!