Style, leisure, and practicality come together in the renowned Range Rover. As this model continues to blossom in the Baton Rouge, Gonzales, and Lafayette areas, Land Rover Baton Rouge thought it might be a good idea to introduce the 2019 version of this SUV.
So, the following 2019 Range Rover review will be diving into various specifications such as performance, capability, and the accompanying driver-assistance technology. If you want to learn more about this model, or if you'd like to climb into the driver's seat, you can always contact our helpful staff!
Inspiring Range Rover Performance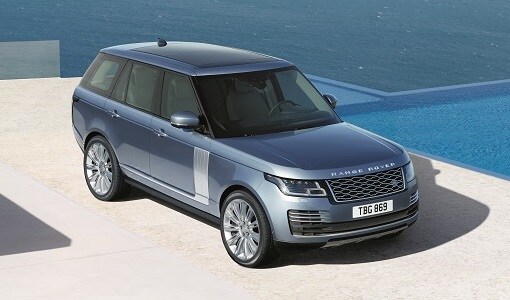 When you decide to go with the 2019 Range Rover for your next vehicle, one of the first decisions you'll have to make revolves around the engine. This is because there are quite a few options to select from.
For instance, you have the 3.0L V6 that's capable of generating 380 horsepower, 332 lb-ft of torque, and is typically paired with an 8-speed automatic transmission.
If you're looking for even more power you can upgrade to the 5.0L supercharged V8 which boasts 518 horsepower, 461 lb-ft of torque, an 8-speed transmission, and a 0-60 MPH time of 5.1 seconds.
Finally, for the most available acceleration and strength, opt for the large 5.0L V8 that registers 557 horsepower, 516 lb-ft of torque, and with a little help from the 8-speed transmission, sports a maximum towing capacity of 7,716 pounds!
Impressive Capability
The 2019 Range Rover is a model that seamlessly transitions between grueling off-road trails and swanky black-tie events.
If you want to get dirty, there are a number of traits that will help you do so like the 2-speed transfer case, hill descent control, advanced tow assist, and low-traction launch which provides optimum torque control when you move from a standstill.
Once you return to the paved road, there are features like speed lowering that utilize an electronic air suspension to reduce aerodynamic drag and fuel consumption at cruising speeds. With the advanced Terrain Response® system, you can flip between unique driving modes like Comfort for a leisurely cruise, or Dynamic for a more engaging experience behind the wheel.
Driver-Assistance Technology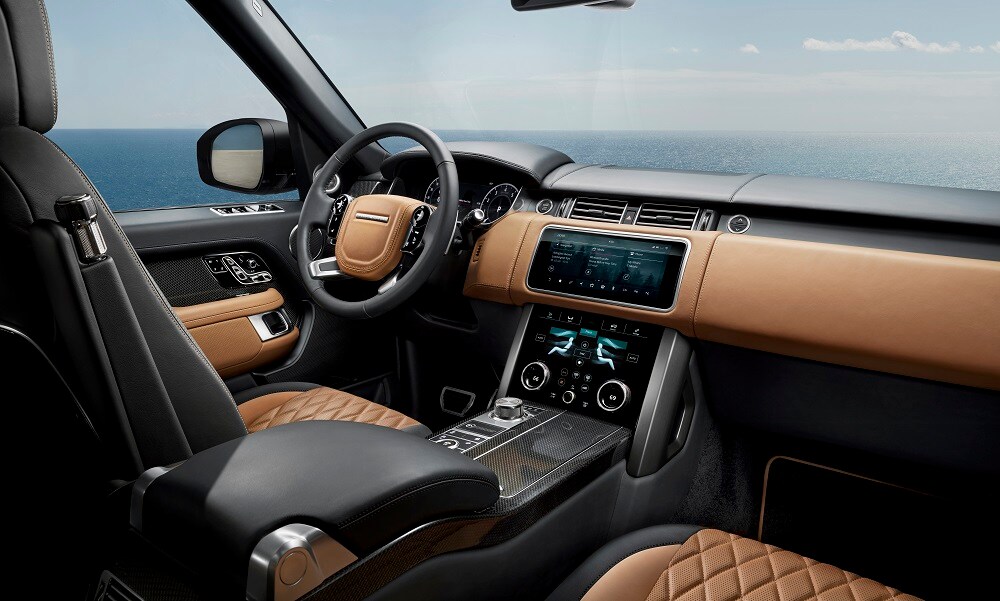 The 2019 Range Rover will make your day-to-day travels easier thanks to a plethora of advanced technology.
For starters, there's Emergency Braking which uses radar to detect when a front-facing collision seems likely. In this scenario, you'll receive a warning, and if you fail to react, the brakes will engage automatically to help you decelerate more quickly.
If you want to check for traffic on your way to work, the Pro Services system will give you up-to-the-second information with help from your smartphone.
Finally, if you love to play music while travelling, the Meridian™ Signature Sound System will blow you away thanks to 29 different speakers, a dual-channel subwoofer, and profound 3D technology.
See if the 2019 Range Rover is Right for You
If you can envision yourself behind the wheel of the 2019 Range Rover cruising through Baton Rouge, Gonzales, and Lafayette, then consider taking a test drive for real. All you have to do is contact Land Rover Baton Rouge to schedule a time that works best for you!